How do I add team members and create subteams?
This section is for those inviting and managing team members and subteams
and adding credit to those accounts.

This will generally only apply to local authorities who are inviting schools to spend out of the funds that they have provided centrally into their accounts.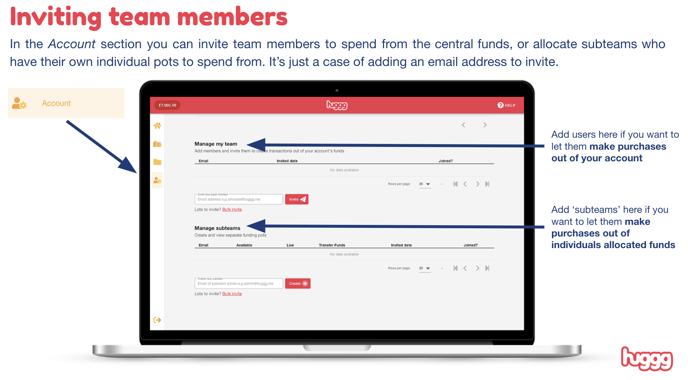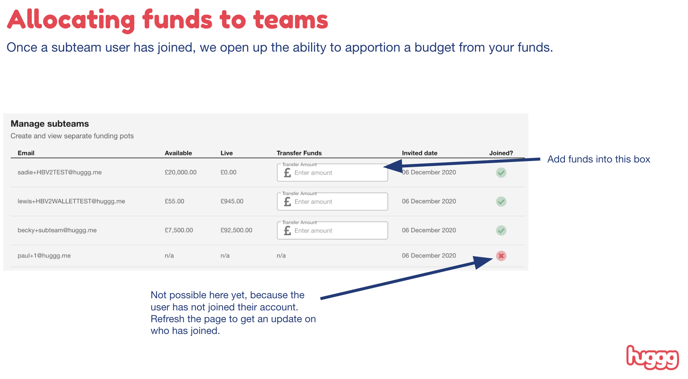 Removing funds from sub-teams
Simply follow the above process but add a negative figure into the 'Transfer funds' box. The money will be then deducted from the subteam and returned to your main account.