For licence users only.
You can check the redemption status by heading to the 'Order History' page, and finding the relevant Huggg voucher. The status will be displayed next to each voucher link (as shown below).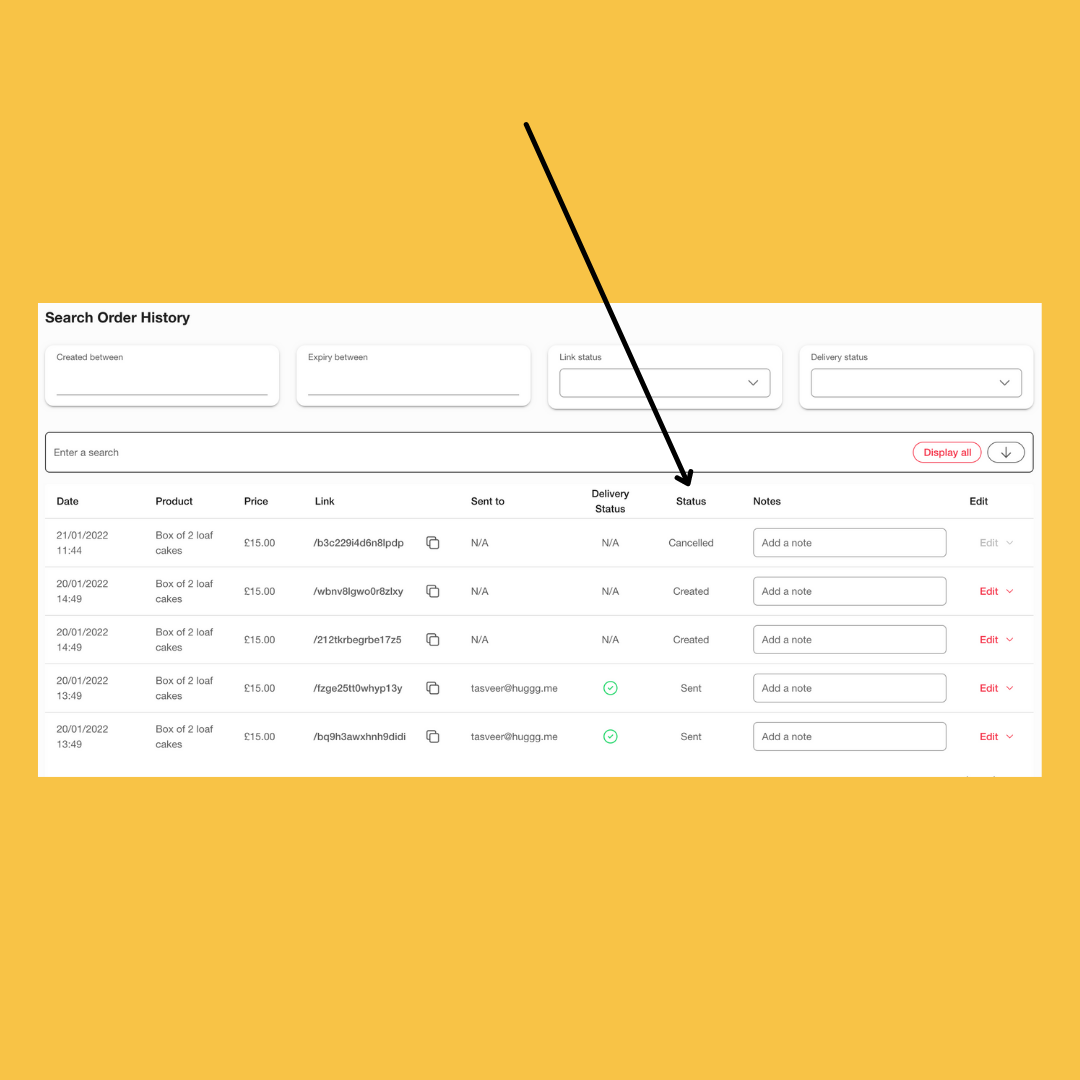 Huggg statuses
Created - Link generated but not yet redeemed
No data available - SMS or Email link generated but not yet sent
Delivered - SMS or Email link received by recipient's device
SMS Failed - Something has caused the message to go undelivered. A network error or device issue etc
Blocked - Recipient's device refused the message containing the link
Expired - Link was not redeemed and the expiration date has passed.
Redeemed - Link has been activated by recipient. Note - This does not necessarily mean the gift has been ordered or, in the case of gift cards, spent.

Click below for a demo video: