Sending gifts or vouchers
Can I create an order but go back and pay later?
Yes! If you're halfway through building your gift and got side tracked (or you just need a little more time), you can save your order to drafts and come back later.
How do I save to drafts?

Once you've chosen your gift and clicked 'Checkout', you'll be taken to the screen below where you can hit 'Save as draft'.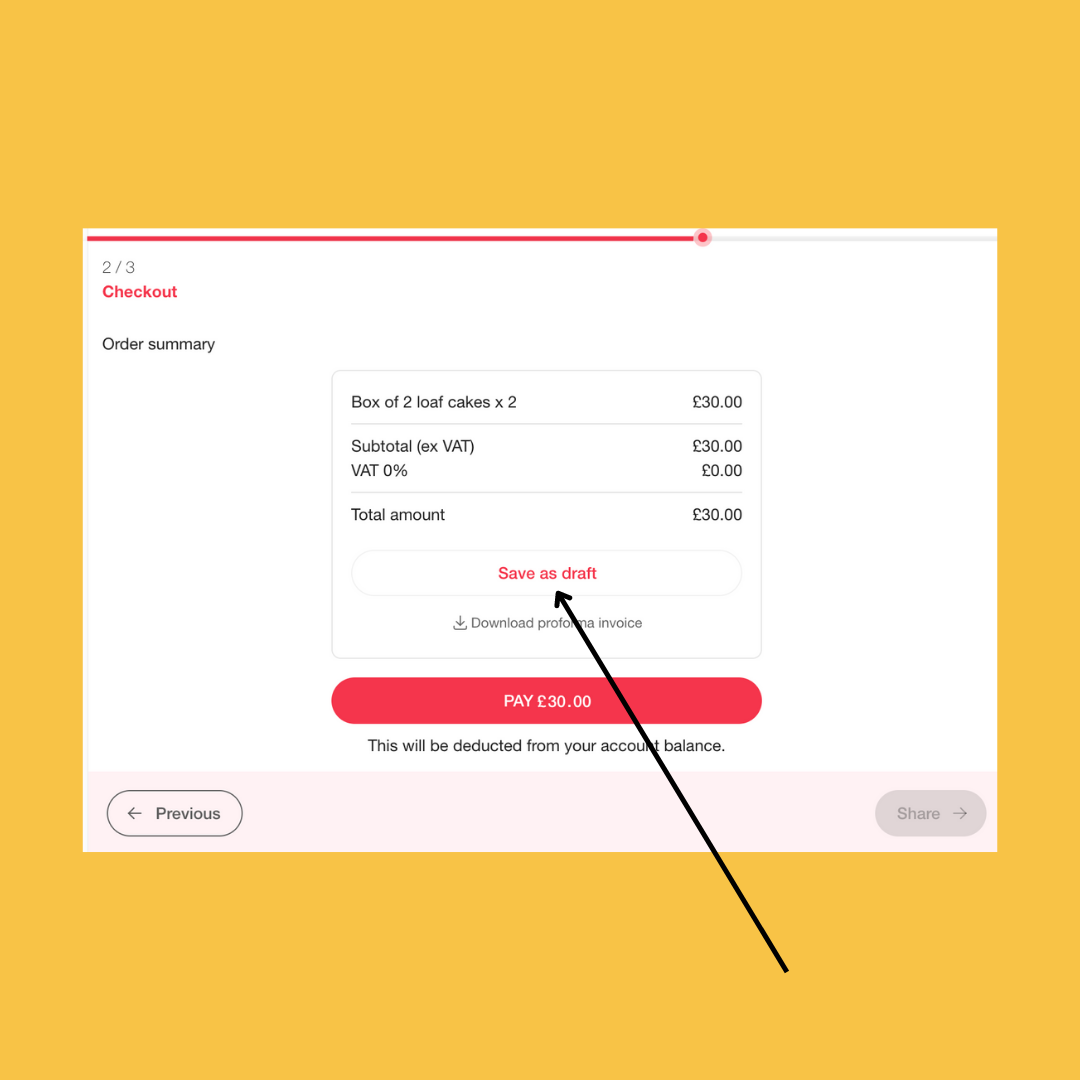 Then, simply head over to your 'Orders' page (in the navigation bar) to view your draft order and complete the purchase.