For licence users only.
The 'edit' function is available to use on the paid-for plans (license users). You can edit the expiry date or cancel the voucher, as long as it has not been redeemed or already expired.
Here's how to do this:
Head over to the 'Order History' page


Find the relevant voucher link
Click on the 'Edit' drop down and select 'Change expiry or 'Cancel'
If you do decide to cancel a Huggg voucher, your Huggg account will be re-credited automatically.
Warning: Please only use the 'cancel' function if you've made an error.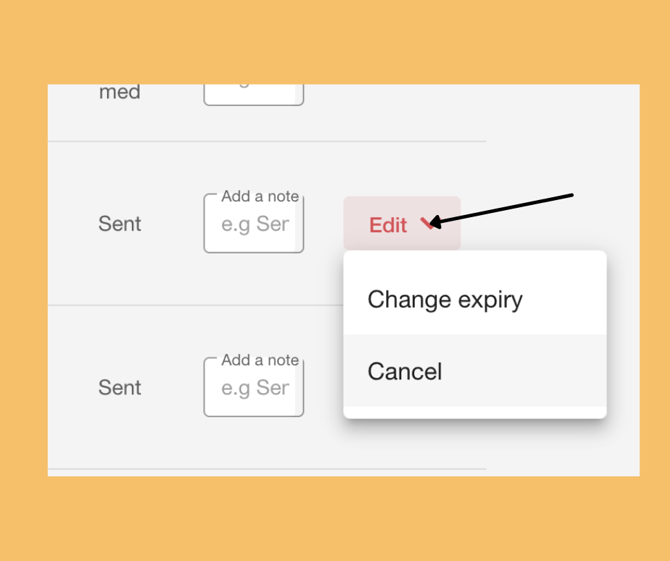 Click below for a demo video: