Important: Group Link is for companies using Huggg for gifting purposes only. Group Link is not for charities or organisations using Huggg for vouchering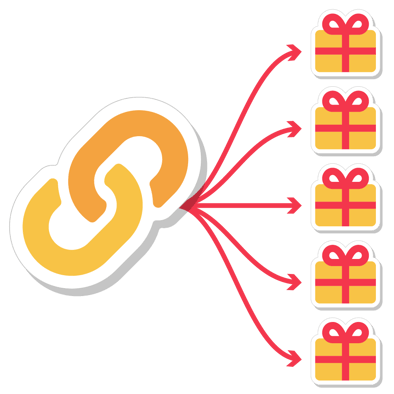 Once you've selected your gift, click on the 'How do you want to send the gifts?' and select 'Group Link' from the dropdown.
Enter the quantity into the 'How many gifts in total?' box. This is the number of gifts you'd like to load onto the link. For example, if you're sending to a group of 30 people, type 30. Please note:

There is currently a limit of 2000 gifts per Group Link. If you require more gifts, please purchase an additional link.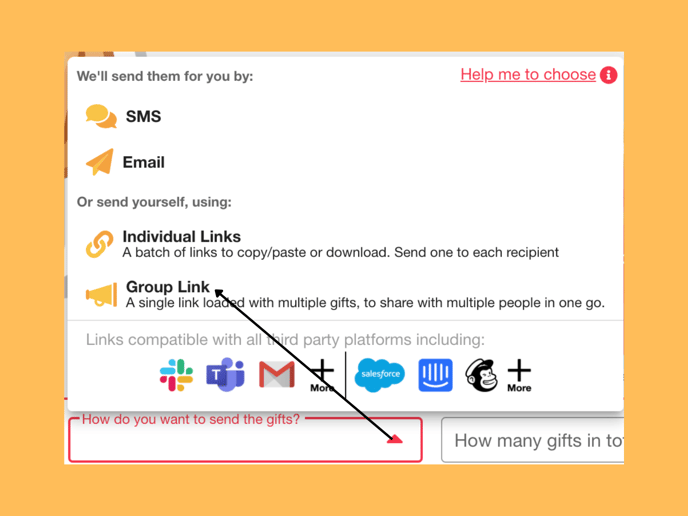 Once you've double-checked everything hit 'Personalise'. You'll then land here:
Pssst! This is the important bit, so listen up!
3. First, add a personal message (emojis go a long way!)
4. Then set the expiry date. This is the date by which the recipient must redeem their gift. To do this, click on 'How long should the links be active for?' and choose a date.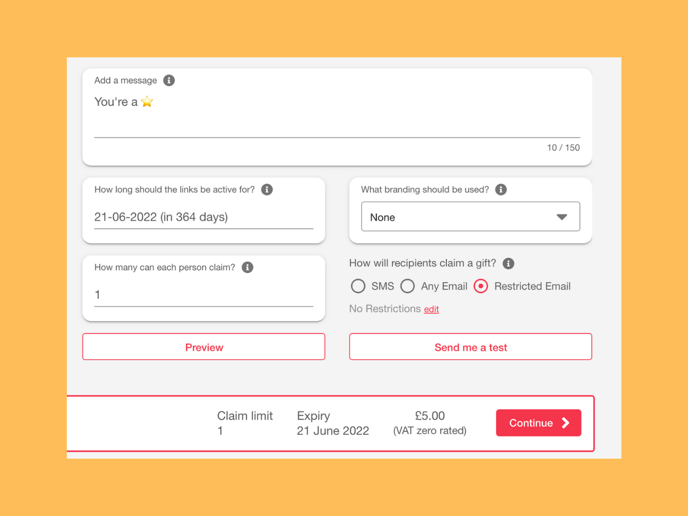 5. Set the per-person limit. This is the number of gifts each recipient can claim. The default is set to 1. To change this, click on 'How many can each person claim?' and type in the number. There is no limit on this, as long as it's not more than what you've purchased!
6. Decide how you'd like recipients to claim their gift. This can either be by entering their mobile number to receive a text (SMS) or email address to receive an email (Email).
OR you now also have the option to lock the link (and gifts) down to a particular domain. For team celebrations, for example, it can be locked for any recipient that uses your company email address (e.g. @huggg.me or @google.com).
If you'd like to use this option, click on 'Restricted Email' and enter the email domains you'd like to lock it down to.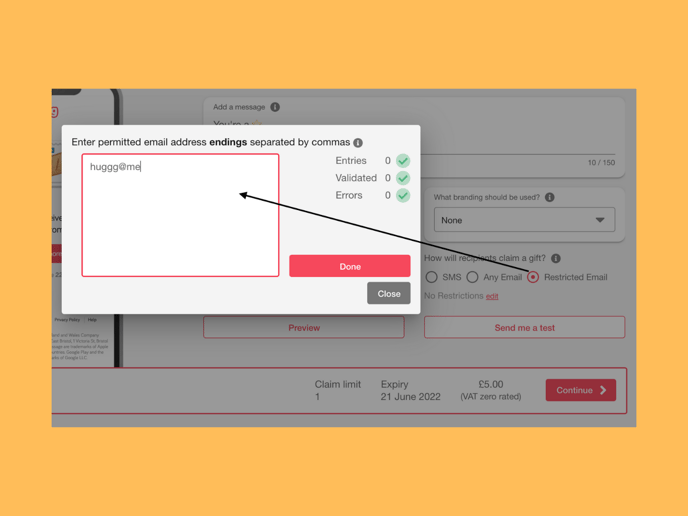 Check everything over. When you're ready click on 'Continue' and then 'Create'.
7.
When you are ready to share, click the big pink 'Ready To Send? Copy link' button.
This will copy the link.
You can now paste the Huggg link wherever you'd like to! You can share Group Links to Slack, social media, email, or anywhere else that allows you to paste/upload a regular link!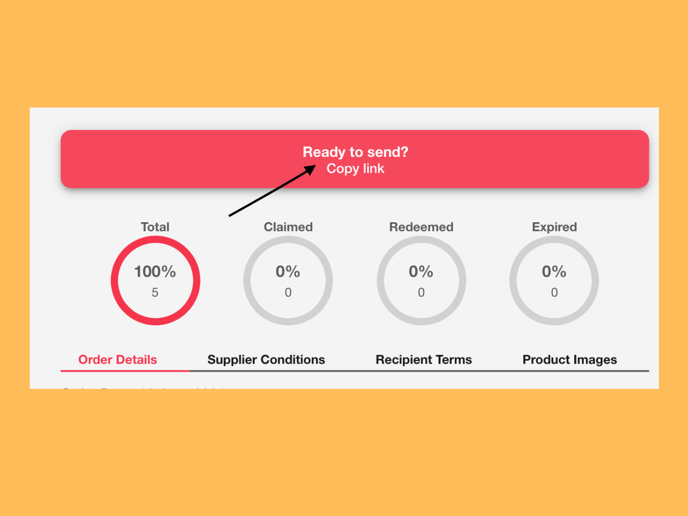 Now sit back, relax and watch their faces light up 😊 😀 🤩
Click below to watch a demo of Group Link in action: