To purchase vouchers you will first need to load up funds into your Huggg account's wallet. For details of how to do this, please see the article here.

We hold your money in your wallet on your behalf as this makes it possible for us to return any funds attributed to unredeemed vouchers back into that wallet in real-time.
Invoices and credit notes
Invoices are produced automatically, each time you purchase vouchers from the platform. This will be available to download from your 'Account' page (see image below).
Credit notes are also produced to reverse the invoice for any expired or unredeemed vouchers, which your account will automatically be re-credited for. This is available to download from your 'Account' page (see image below)
Balance Reports
We also produce a monthly report to reconcile your account balance. This shows movements of cash top-ups in and out of your account, and the purchasing and re-crediting activity on your transactions. The report is available to download from your 'Account' page under the 'Transaction reports and invoices' section (see below). You will find details of any top-ups etc at the end of the document.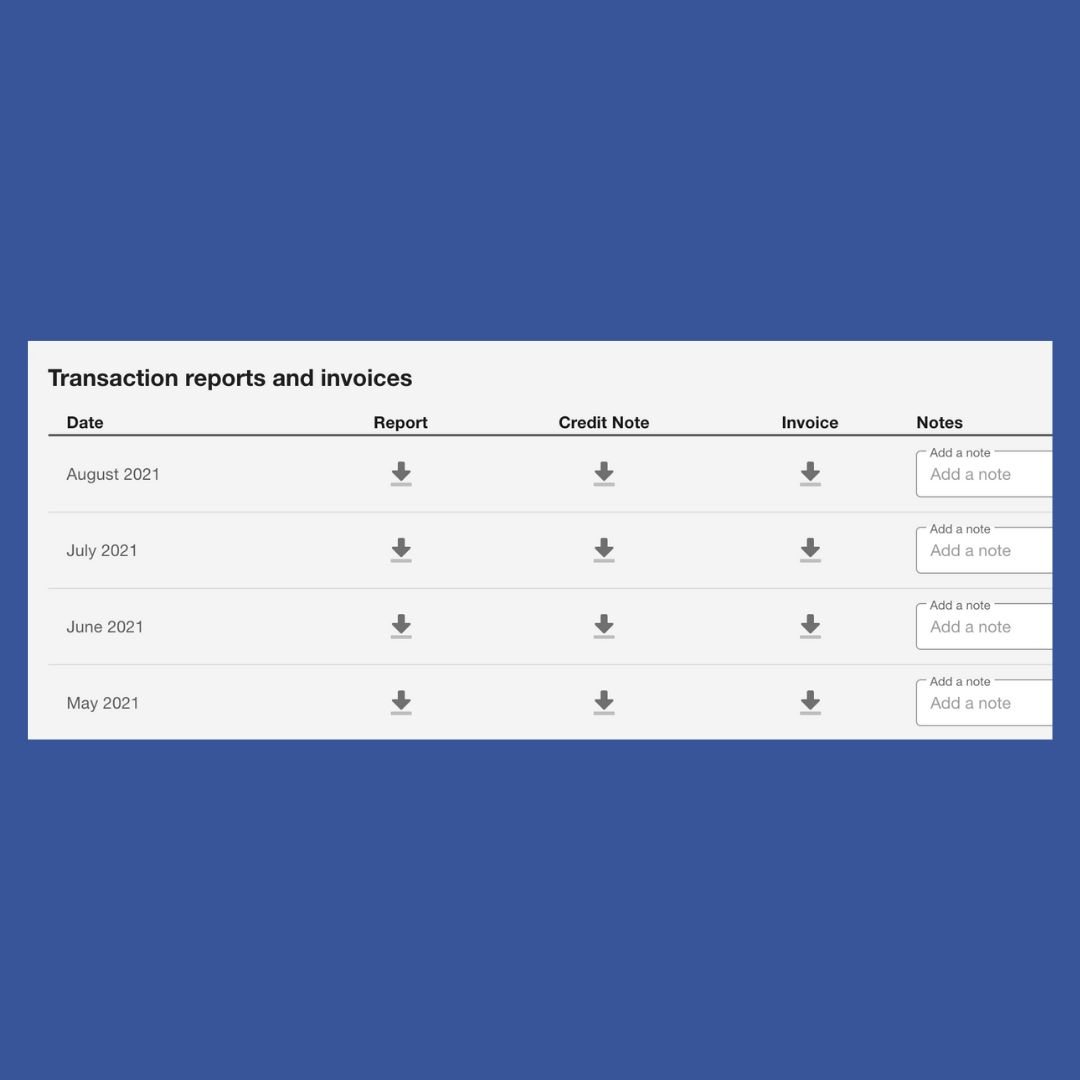 Receipts for each individual transaction

Head over to your 'Order History' page, click into the relevant batch and hit the red 'get receipt' link under the 'Order Details' tab (see below).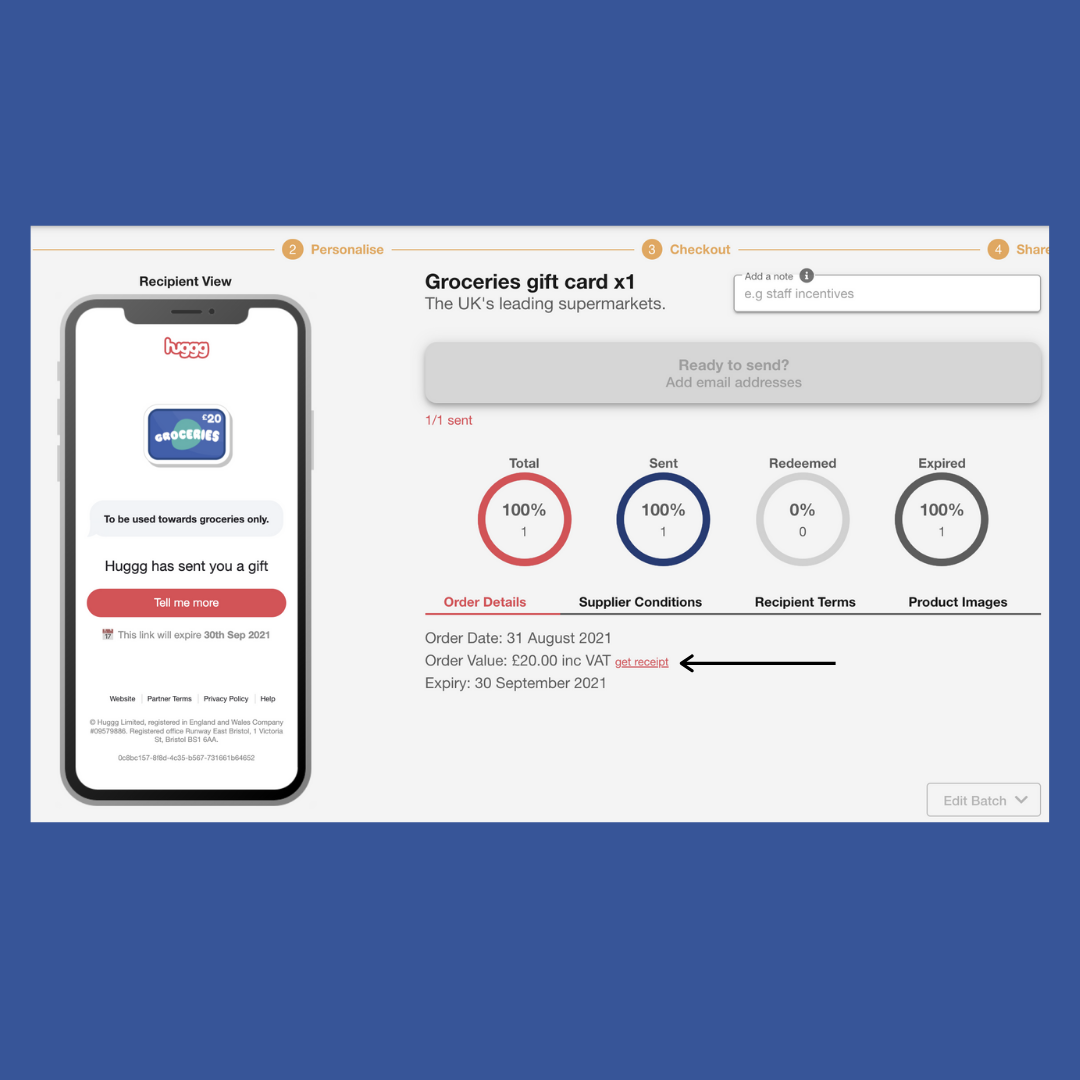 Paperwork to effect a bank transfer:
If opting for a bank transfer, from inside the platform you can create a remittance advice (see image below) as and when needed to serve as a formal notice of where to lodge your credit. A remittance advice is not indicating a sale being made, just a movement of cash into your wallet, and therefore doesn't indicate anything around purchase amounts or VAT.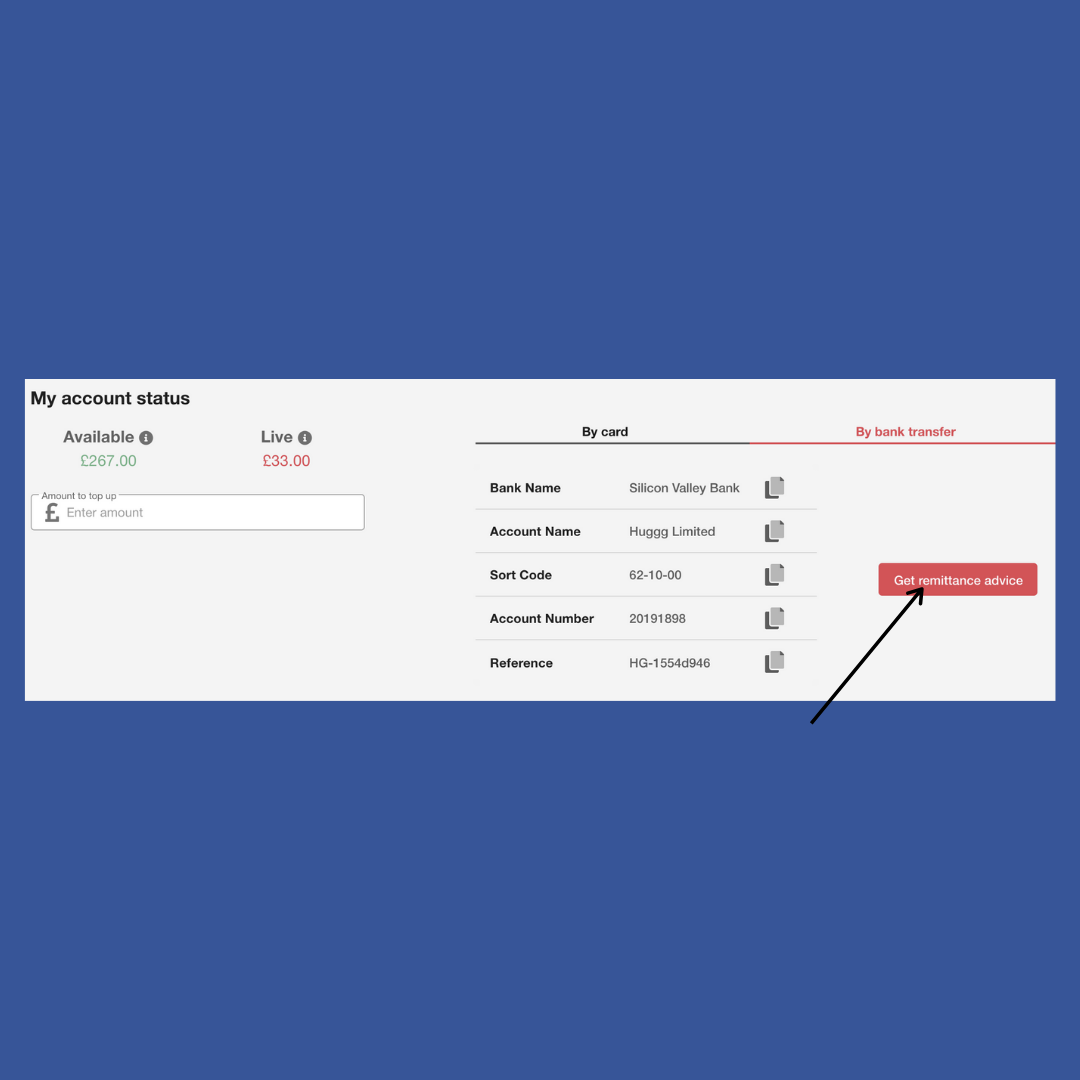 Refunds

Wanting to take money out of your Huggg account? Please see
this article.