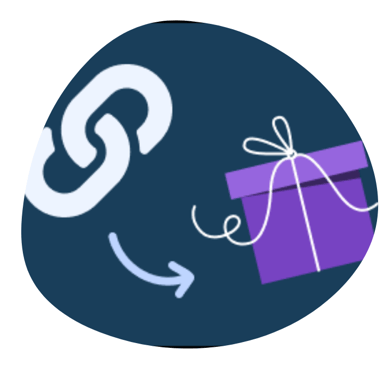 Here's how you do it!
Head over to the 'Shop all' page and choose the perfect gift


Decide on 'How many gifts do you want to send?'

Please note: There is currently a limit of 100,000 gifts or vouchers per transaction. If you require more, please make another transaction.


Once you've double-checked everything, hit 'Personalise'


Add a personal message and choose a design. Proceed to 'Checkout' when you're ready.


Once you've reviewed your order, go ahead and click on the 'Pay' button. If you need a little more time, hit 'Save as draft'. You can come back and complete your purchase whenever you're ready, simply head over to your 'Orders' page to access the draft order.


You'll then be asked to decide how you'd like to share the gift or voucher. Please go ahead and select 'Send individual links'.


Then scroll down and review the 'Gift details' and 'Order details'. Please ensure you double check the expiry date (see image below). This is the date by which the recipient must redeem their voucher.

Please note: Paid for Huggg/Welfare accounts (all but PAYG) will be re-credited for any voucher that expires before redemption.




Once you've reviewed everything, scroll back up and click 'Create links' (see below).




You can now send the link to your recipient in any communications channel that will allow you to paste the link.